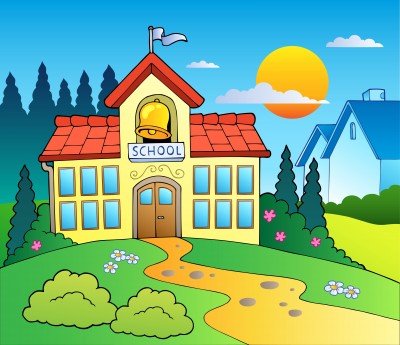 Charter and Private School Insurance in California & Nevada
When it comes to safeguarding educational institutions, every city has its unique needs and challenges. For charter and private schools in California & Nevada, it's imperative to have the right insurance coverage. This is where California Day Care Insurance steps in, offering comprehensive insurance solutions tailored to your institution's specific requirements. Here's a closer look at what we offer.
If you require personalized advice, call us at 844-300-3023, or click here -

Why Insurance is Crucial for Schools
Charter and private schools operate differently than public schools. They're often more autonomous, have different funding mechanisms, and can have unique operational challenges. Insurance not only provides financial protection against unforeseen incidents but also ensures uninterrupted learning for students. With the right coverage from California Day Care Insurance, schools can confidently address potential risks.
Typical Claims Covered
Every school is unique, but many face similar challenges. Some of the typical claims covered by charter and private school insurance include:
Property damage due to natural disasters or vandalism
Liability claims arising from on-site injuries
Auto accidents involving school vehicles
Allegations of misconduct or inappropriate behavior by staff
Data breaches or cyber threats
Benefits of Partnering with California Day Care Insurance
Comprehensive Coverage
Our insurance products are designed to cover every aspect of your school's operation, ensuring peace of mind.
Dedicated Support
At California Day Care Insurance, our team is always available to address your queries. Call us at 844-300-3023 anytime you need assistance.
Competitive Pricing
We strive to offer the most competitive rates in California & Nevada while never compromising on coverage quality.
How to Get Started
Embarking on the journey to secure your school doesn't have to be complicated. Here's a simple roadmap:
Contact our experts at California Day Care Insurance for a consultation. Call us at 844-300-3023.
Discuss your institution's specific needs and concerns.
Get a tailored insurance proposal that addresses all potential risks.
Finalize your insurance package and rest easy, knowing you're covered.
We understand the unique challenges faced by charter and private schools in California & Nevada. Let us be your partner in ensuring a safe, secure, and thriving educational environment. For more details or to start your journey with California Day Care Insurance, don't hesitate to get in touch with our team at 844-300-3023. We're here to assist!
For a tailored solution, you can also submit an online quote request form.